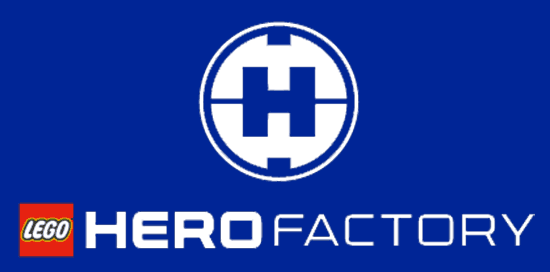 Lego Hero Factory grows from strength to strength with plenty of Lego Factory Heroes, villains, vehicles and upgrades to choose from. The adventure continues across a number of different missions and planets. Currently, the jungle planet Quatros is the focus of the adventure with the heroes led by Rocka, taking the fight to the Witch Doctor and his evil creatures including Waspix and Scorpio.



Back to Lego Toys
Toys
How do you get from here to there By train of course! Watch any child become a little engineer and spend hours planning the most scenic train route with these easy to connect tracks. Full steam ahead, toot toot!

£7.49
More Information

Exciting new big bridge. More than 102 cm long!

£20.99
More Information

Encrust it with Gems. Adorn it with Glitter tiles. Sparkle it with holographic foil. Your beautiful Jewellery Box will be the perfect place to keep your most treasured possessions! The setincludes 1,000 sticky foam and jewel pieces. The assembled jew

£15.00
More Information

The Green Factory Botanical Laboratory is designed for recreational activity and will captive the imagination of any budding gardener. As a miniature garden, this delightful item is packed full of things to do and includes loads of other features. Th

£25.56
More Information

Use this to create fantastic cards and gifts. Crinkle and cut the paper and then use the spindles to roll the paper. Also includes a storage box and tape dispenser.

£13.00
More Information

Make four 3D molds for 4 replicas! Mix the magic powder, insert an object into the gel, remove the the object and pour the plaster into the mold to create a replica of the object!

£3.99
More Information

The Bath Bomb Factory is another part of the new Wild Science range. Created especially to encourage children to explore scientific principles in a creative and challenging way. This kit contains everything you need to make your own scented bath bomb

£11.95
More Information

Create fierce looking dinosaur pictures with easy to follow mosaic by number templates. Included are over 3,000 sticky foam and sparkly pieces to create 4 designs plus 4 wall hangers. Website Exclusive You won�t find this product in store.

£15.00
More Information

Build & decorate your own Castle and then let your imagination run wild as you play with the play figures included � can your brave knights save the villagers from the scary dragon Castle is easily assembled from pre cut cardboard pieces that fo

£20.00
More Information
£14.99
More Information
Brilliant Super Mario Galaxy 2 Free Figure Offer from ToysRUs
Bikes and accessories for the whole family – bank holiday discounts at Halfords
Incredible Lego Video Game savings available from Amazon UK now
Christmas 2010 is almost here – Got your Paper Jamz in yet?
In the Night Garden Live touring UK cities this summer
JLS dolls coming soon
Tron Legacy Toys are here – anyone for light cycles?
John Lewis present a selection of their favourite toys for Christmas 2009…
Play.com Deal of the Day is Coraline – coming soon to DVD in 2D or 3D…
Pokemon XY 4 Figure Gift Pack Mewtwo Litleo Umbreon Wobbuffet
Vtech Media Desktop
MB Games Monkey Madness